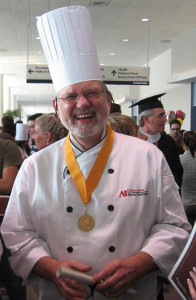 Artisan Bread Baking Courses by Orion's Belt Bakery
Thomas Haney, a classroom teacher by profession, recently retired from full time teaching and moved back to Houston to pursue another passion, bread baking. In addition to a master's in his first love, music, he enrolled in and graduated (with honors) with a culinary degree in Baking & Pastry from the Art Institute of Houston. Chef Haney chose the Baking & Pastry program because he wanted to specialize in breads. He is an award winning baker and has baked as a caterer, worked with local bakers, worked as a personal chef, and has many enthusiastic customers. Chef Haney has been teaching these bread baking classes for six years and has taught over 500 future bread bakers.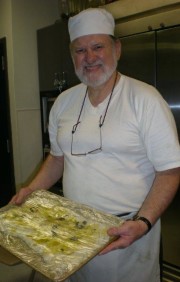 "Good bread is the most fundamentally satisfying of all foods; and good bread with fresh butter, the greatest of feasts."